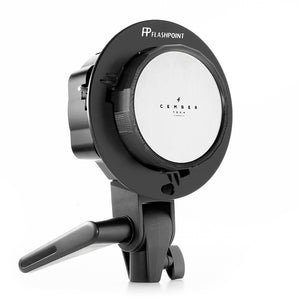 AD-B2 LED PROTECTOR CAP [Flashpoint/Godox]
Sale price Price $10.00 Regular price
A protective travel cover designed specifically for the Godox AD200 AD-B2/ Flashpoint eVOLV (AD-B2).
Buy on Amazon.com (affiliate link - We get a bit of a kickback from amazon if you purchase there)
Bowens mount
Dust prevention
Protects modeling light LED's
During travel this head gets jostled around and the modeling light LED's can get damaged if left uncovered. You paid a decent amount of money for your flash bracket. It's time to protect it and keep it all functioning properly.
Material: 3D printed ABS